Social Responsibility
Home > Company > Social Responsibility
Footwear is an avenue which we use to deliver a greater message to our audience. We believe in good business and integrity. Through our business and various charitable initiatives, we hope to facilitate positive change in our communities and the world. At Le Bunny Bleu we know that our consumers are concerned about how and under what conditions our products are made as much as our innovative product offerings.
The way we operate our business is as important to our long-term success as much as the innovative products we bring to market. To guide us in our daily decision-making, we routinely examine the impacts of our operations with respect and admiration for the people and resources that underpin our success.
We maintain our commitment to the charity and continue our initiatives with Kelly Miyahara, Leukemia & Lymphoma Society, Compassion, Cystic Fibrosis Foundation and others.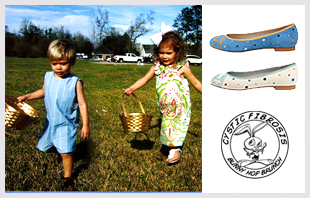 Cystic Fibrosis Foundation, a nationwide non-profit charity hold an event called the Bunny Hop Brunch. The Bunny Hop Brunch features a child's auction and style show, Easter egg hunt, kid's games and prizes, pictures with the Easter Bunny, and more.

The money raised at this event is used to continue funding the research to find a cure for cystic fibrosis, a genetic disease affecting approximately 30,000 children and adults in the United States.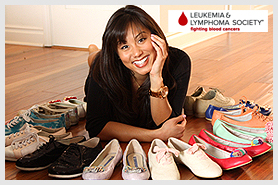 Fundraiser, broadcaster and sportswoman, Kelly Miyahara, has picked Le Bunny Bleu as her favorite footwear.

"The Shoe fairy delivered these to me", says Miyahara who has taken up the challenge of participating in an arduous triathlon to fundraise for The Leukemia & Lymphoma Society. "I love them and will support this company because I believe in their products and their willingness to make the world a better place...through charity and pretty feet too! Thanks LBB!" adds the triathlete.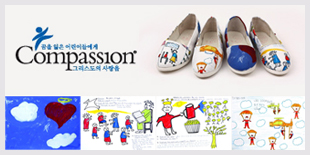 The shoes are printed with drawings and paintings of children from Compassion, a child care agency Le Bunny Bleu sponsors.

The colorful and fun footwear covered in eye catching pictures demonstrate the creativity and talent of the children.

Compassion works to provide benefits to underprivileged children.

The limited edition slip on shoe aims to raise awareness of the importance of supporting children who come from disadvantaged backgrounds and give them opportunities to show their talents and shine, remembering that they are the leaders of tomorrow.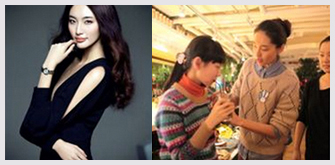 Artistic or Autistic Art Foundation (AOAart), "encouraging and developing children with autism to become real artists"

Profit from the star Bunny Ballet Flat will be donated to "Star Bunny Love" Charity organization.